Regular price
Sale price
$12.00 USD
Unit price
per
Sale
Sold out
Ready to bake: CUPCAKE MIX

Everything you need to make
soft, moist and tasty cupcakes.

Recipe:
500g cupcake mix, 200g water,
72.5g margarine.

Method:
Pre-heat the oven to 160 degrees.
Blend the margarine through
the cupcake mix. Slowly add the
water and beat in a mixer at
medium speed for approximately
4 minutes. When done, beat for
a further 1 minute on slow speed
Then fill your cupcake cases to
the desired size. Then bake
at 160 degrees for * 20-25
minutes (only a guide, different
ovens may require Less/ more time).

Ingredients: Sugar, Wheat flour (with cal-
cum, iron, niacin, thiamin), Vegetable
Oil (rapeseed), Dried egg yolk, Dried
egg white, Modified starch,
Whey powder (milk), Emulsifiers (propane
-1, 2-diol esters of fatty acids, Mono and
diglycerides of fatty acids, Sodium stearoyl.
2-lactylate), Raising agents (disodium
diphosphate, sodium bicarbonate),
Salt, Stabiliser (Hiydroxypropy| methyl
cellulose), Wheat, Gluten, Flavouring.

For allergen information including cer-
eals containing gluten, see ingredients in
bold. May also contain soya.

Storage conditions: to be stored at room temperature.
Share
View full details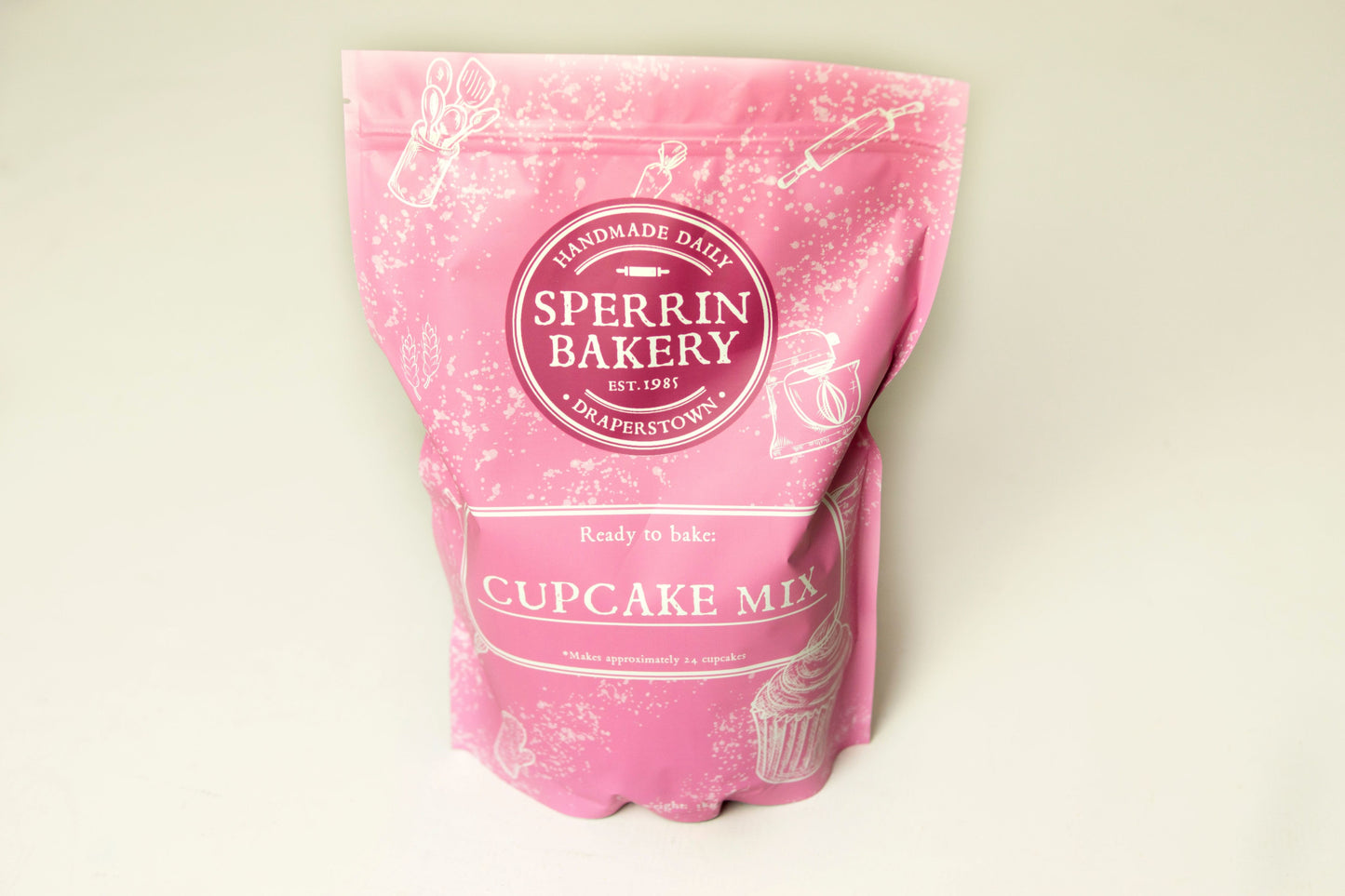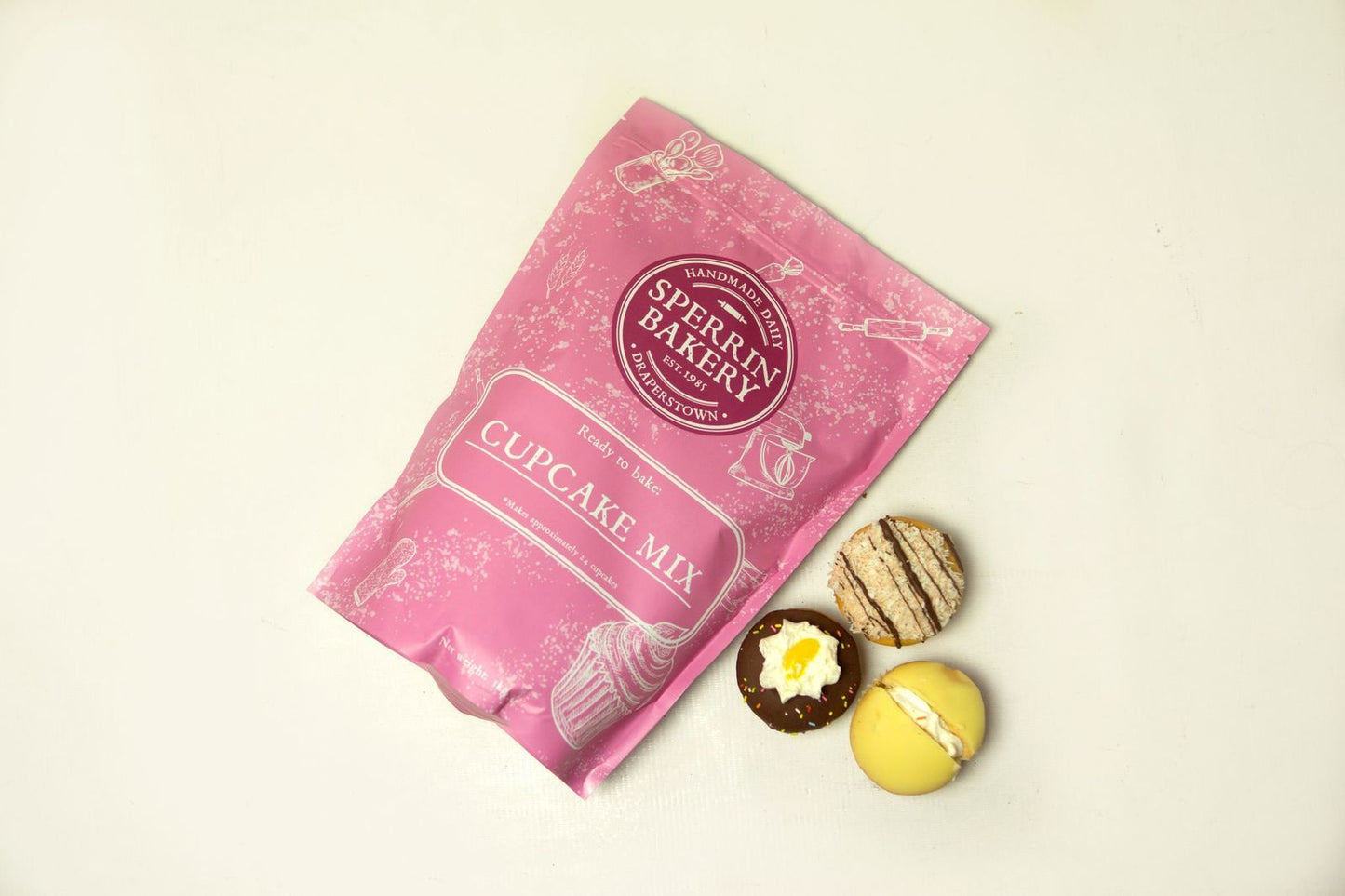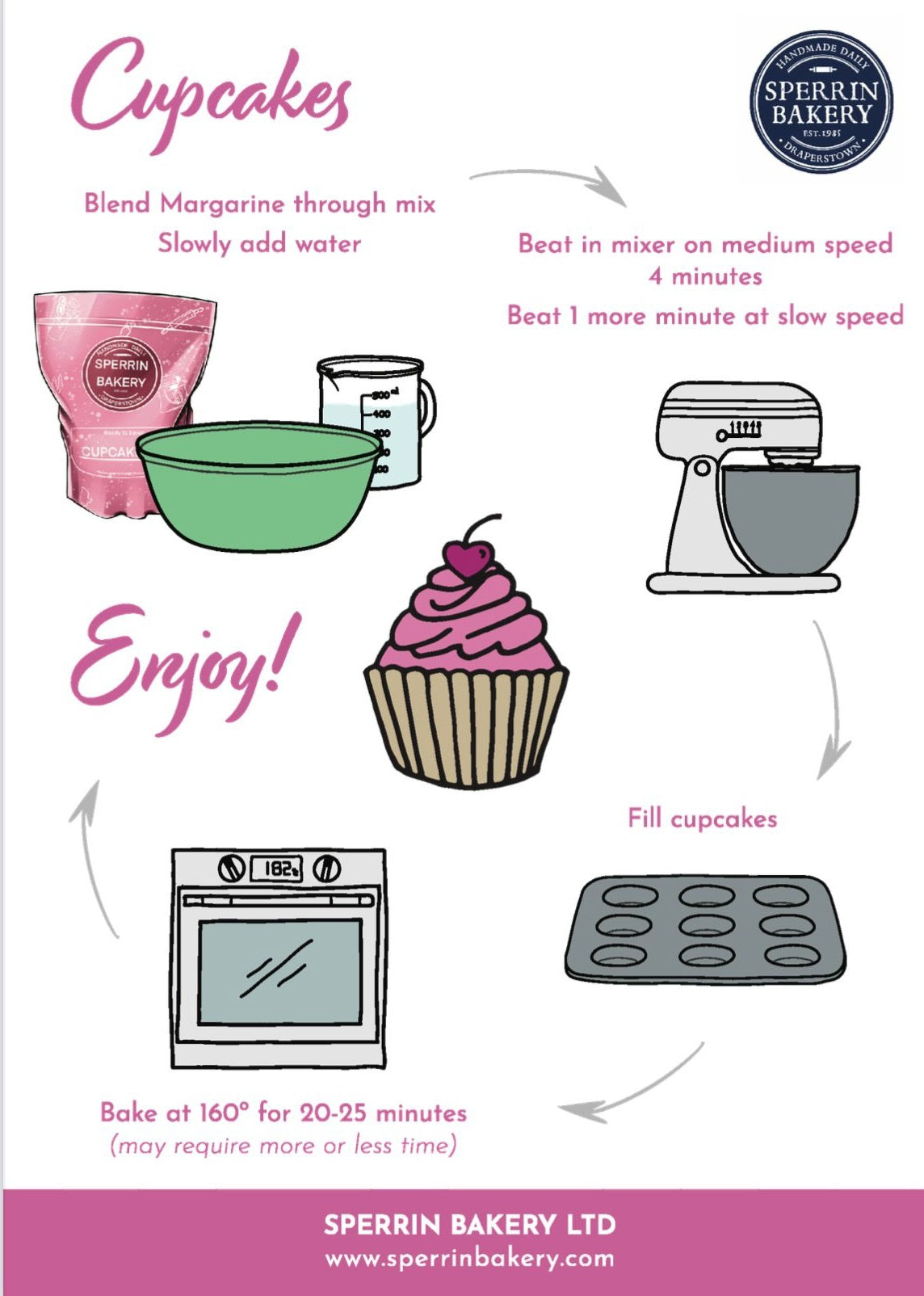 The ordering process for your cake:
Cake ordering system

Fill out our simple cake ordering form with your cake specifications. If you have any issues, reach out to us at 028 796 28895.

Procced to check out

Proceed to the checkout to ensure the accuracy of all the details you submitted us for your designed according cake.

Collection method

You have the option to either pick it up in our bakery and pay for it online, or you can pay in person when you get it from the shop you specified through the cake ordering system.

Payment

The option is to either pick it up in our bakery and pay for it online, or you can pay in person when you pick it up from the shop you confirmed in the cake ordering system.

Delivery confirmation

We will send you an email or text message with the specific date and time you may come pick up your cake at the location of your preference.